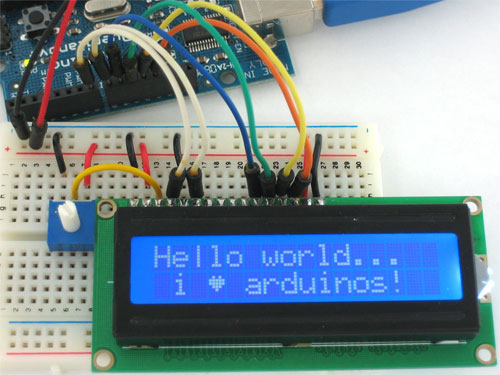 This is a bit of a side note, there's no LCD included with the Arduino starter pack, but I figure its a popular request, so here we go!
The LCDs  run on +5v and require only 6 data pins to talk to. You can use any data pins you want!
This tutorial will cover character LCDs
What is Amicus? 
Amicus is a multifunction development system inspired by the popular Arduino board, however, the Amicus board uses a Microchip PIC® microcontroller instead of an Atmel AVR® type.